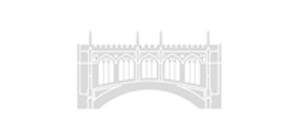 HOW WE USE AND PROTECT YOUR DATA
Cambridge Graphics Ltd is a Graphic Design, Printing Supplier and Website Design service agency serving Cambourne, Cambridge. Our routes to market include Nettl of Cambridge West and Printing.com Great Cambourne which are both licensed brands from Grafenia plc.
Cambridge Graphics Ltd protects your personal information and your privacy. In this privacy statement, we explain our data practices and commitment to protecting the confidentiality and security of data, what personal information we collect and how we record and use your information. This privacy statement applies to our website cambridgegraphics.co.uk. (the Website) and the services Cambridge Graphics Ltd offers both online and offline.
WHAT PERSONAL INFORMATION DO WE RECORD?
We may record your personal information at various times, for example when you visit our Website, register on our Website, place an order, use our services or contact us. We record information such as your name, address, telephone number, email address, domain name, position and company name.
We may also record non-personal information, for example concerning the type of browser and computer you use, as well as technical information pertaining to the way you contact our Website. We also record and make available to authorised client account holders their order history and graphic file data.
ARE YOU UNDER THE AGE OF 16?
If you are 16 or under, you must have permission from a parent or guardian to use our Website.
WHY DO WE RECORD YOUR PERSONAL INFORMATION?
We only record and process your personal information in order to deliver services to our clients and keep you up to date (if you wish). Sometimes, we will use your personal information to send you important information, for example concerning changes to our general terms and conditions or this privacy statement. We do not share any of your personal information with third parties without your permission.
UPDATES/NEWSLETTER
You can opt-in to receiving our newsletter to stay up to date on the latest developments, to give you ideas, to save you money and occasionally make you smile. If you no longer wish to receive any updates/newsletters, you can send an email to neil@cambridgegraphics.co.uk or use the opt-out link contained within the update/newsletter.
HOW DO WE PROTECT YOUR PERSONAL INFORMATION?
We do everything we can to protect your personal information against loss, destruction, use, modification or distribution by unauthorized third parties. To that end, we use an SSL connection. Data sent via an SSL connection is encrypted and therefore cannot be accessed or used by third parties. Your data is protected against all unauthorized access.
We do not share data without the customer's authorization. Customers may control their own access to data and update personal information from within their Nettl account or Printing.com account via the dashboard screen.
Security-dedicated engineering teams guard against external threats to data. Internal access to data (e.g., by employees) is limited by strict access controls (both internal policy controls and automated technical controls such as authentication, SSL, security logs and forced password changes) to only those with a business need to access it.
HOW CAN I ACCESS, UPDATE OR DELETE MY PERSONAL INFORMATION?
You can access and update your personal information directly within your secure Nettl account or Printing.com account You'll also be able to access your order history, graphic files and personal information from here. If you want to request deletion of your personal information, you can email us at neil@cambridgegraphics.co.uk
COOKIES
We use cookies to improve your user experience on our Website. A cookie is a small piece of information that is stored on your computer when you visit our Website. With these cookies, our Website can recognize you when you come back. Cookies also ensure that accessing our Website is quick and secure and they help us detect any errors on our Website. If you do not wish to receive any cookies, you can change your browser's settings and delete any stored cookies. Note that this may affect the performance of our Website on your computer.
LINKS
Our Website may contain links to other websites. We are not responsible for the content or privacy protection used by these websites. We would therefore advise you to always read the privacy statement of the website in question.
CHANGES TO THIS PRIVACY STATEMENT
We may update the contents of this privacy statement from time to time. If we make any major changes to this privacy statement, we will inform you via a notice on our Website and via email. A detailed version of our privacy policy can be found
here
QUESTIONS?
If you have any questions or remarks, you can contact us via email at
neil@cambridgegraphics.co.uk